Latinas who are rocking over 40 are among the most underrepresented groups in the U.S. If you look at popular media and important and powerful Latinas, you can probably count them with your fingers. Yet, when you look around your community, you probably see them everywhere – as entrepreneurs, mothers, career women, artists, innovators, and so on.
As Latinas, we need more role models our age. They're out there, but nobody is talking about them. The media loves to cover successful, beautiful aging Latinas like J. Lo, Salma, Sofia Vergara, and Eva Longoria but to me they are so over the top with glamour and stardom that it's hard to relate to them at all.
I think we need to diversify our options and include other Latinas more like us. That's the great thing about social media because this platform gives us the opportunity to highlight such things.
As an aspiring entrepreneur and a hands on mom, living a bicultural life and raising bilingual children, it is very important for me to find similar role models. Women during this stage of life want to see other women who are not afraid to age, but rather who own their age, women that possess the qualities and values they cherish, women who are doing spectacular things at home and outside of the home, women who are chipping away at the glass ceiling, and women who know what it's like to effortlessly switch back and forth from culture to culture and English to Spanish.
We need to broaden our options to fully understand what being a Latina over 40 in the U.S. is about, what she believes in, what she dreams about, what torments her, what she reads, what she aspires to, what drives her, essentially what she is. While media and magazines place so much emphasis on beauty and not aging while "keeping" our youth, looks are not everything. Women are made to feel marginalized or made to feel less than when there is just so much more to emphasize that will inspire us all.
Do we even know what a normal Latina over 40 is supposed to look like, act like, be like? As beautiful and talented as Sofia Vergara is, we don't all look like that or talk like her. And let's not turn to the Real Housewives full of women of a certain age as reference as they are trying to look and act 25. And not all of us want that. While we still look good and feel good, our bodies are changing, but our self-worth is growing, these are the type of women we need to highlight.
So where do I turn to find these mentors, these role models? I don't need to look far.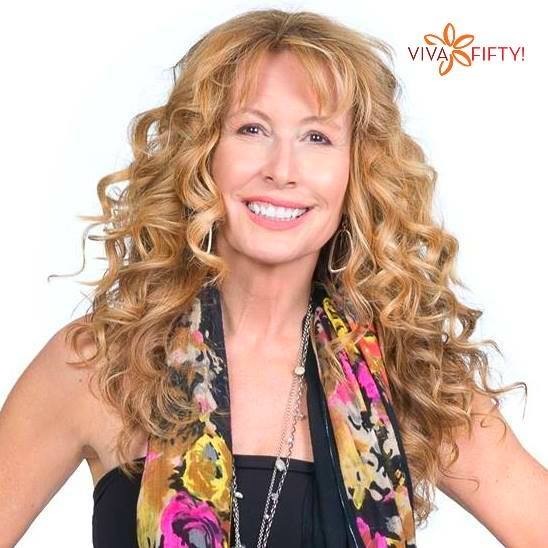 One example is Lorraine C. Ladish, founder of Viva Fifty, a community that celebrates life and your best age. She has built a successful empire that empowers women every day to "thrive in health and happiness." She openly shares her life struggles and lessons with the mission of mobilizing women to positive action, despite your age. Sit in one of her workshops, or read one of her many posts or books and be ready to live the life you were created for. Seeing someone who is successfully living her dream has inspired me to action and filled me with hope knowing that with dedication and hard work, you can accomplish anything you set your mind to, hence Rocking Over 40.
I also look to the women in my life, to the women in my family and friends, to the women I meet in my line of work, to the women I've met at my kid's schools. They make it all possible, they are troopers, they are go getters, keeping it all together while ensuring everyone (including herself) moves upward. They are the true representation of Latinas over 40. They are smart, they are humble, they are outspoken, they are doers, they are dreamers, they own their age proudly and their beauty happily resides in their minds and hearts.
Join me in showing the world what successful Latinas over 40 look like.  Share your thoughts or pictures.
Follow Rocking Over 40 on Facebook or sign up at www.rockingover40.com to never miss a post.