This is a compensated post in collaboration with Clean & Clear and #WeAllGrowLatina Network.
Every day it seems, my soon to be 13-year-old son surprises me with something new.
Yesterday, he was exactly my height, today he is a whole inch taller. Yesterday, he had a high pitched voice, today his voice is deeper. Yesterday, his questions were easy and innocent, today his questions are deep and introspective.
In a blink of an eye, teenage hood has arrived to take over my little boy. GASP!
Changes during adolescence come in all different sizes, colors, smells and shapes. And sometimes changes that appear small can become big if not treated, like acne.
Nothing escapes a Mother's eye
My mom taught me that the "face is the mirror of the soul," and the last thing we want as moms is for our kids to feel insecure about their face during such a precarious period of their lives. That's why as soon as I spotted those first pimples on my son's face, the matter became personal.
Change is inevitable
Changes, whether big or small can be hard, but changes also bring solutions. And solutions I seek. Like they say, a worried mom does better research than the FBI, well that's me. I wanted to find the right cleansing and treatment path for my son before the problem got any worse.
More than ready for school
And with back-to-school just around the corner, now was the perfect time to establish new rules, and lay the groundwork for the remainder of the year. In years past, my back-to-school list included binders, pencils, glue sticks, flash drives, clothes, shoes, and backpacks, but now I'm adding skincare products to be more than ready for what lies ahead.
Seeking advice
Since parenting a teen is new to me, I decided to reach out to my best friend who has two teen daughters and has seen her fair share of skin problems. They have been through it all – oily and dry skin, blemishes, blackheads and pores – and have tried it all. Her daughters use the line of Clean & Clear products because it really works for them and clears up their skin. I was ready to give these products a try.
That was the easy part.
Convincing Mr. Wiseguy
Now I had to convince my son to add another step to his hygiene ritual –  daily face cleansing -and let's be honest, even basic things like showering and brushing his teeth require relentless nagging. Not to mention that he is an "expert" at everything and likes to challenge the whole kit and caboodle. The best way was to have my know-it-all boy try out the products and see the results for himself. And just like Dad has a routine of cleaning and shaving his face every day, he had to add a cleansing routine to keep acne at bay.
These are the 3 products he tried:
1. CLEAN & CLEAR® MORNING BURST® Facial Cleanser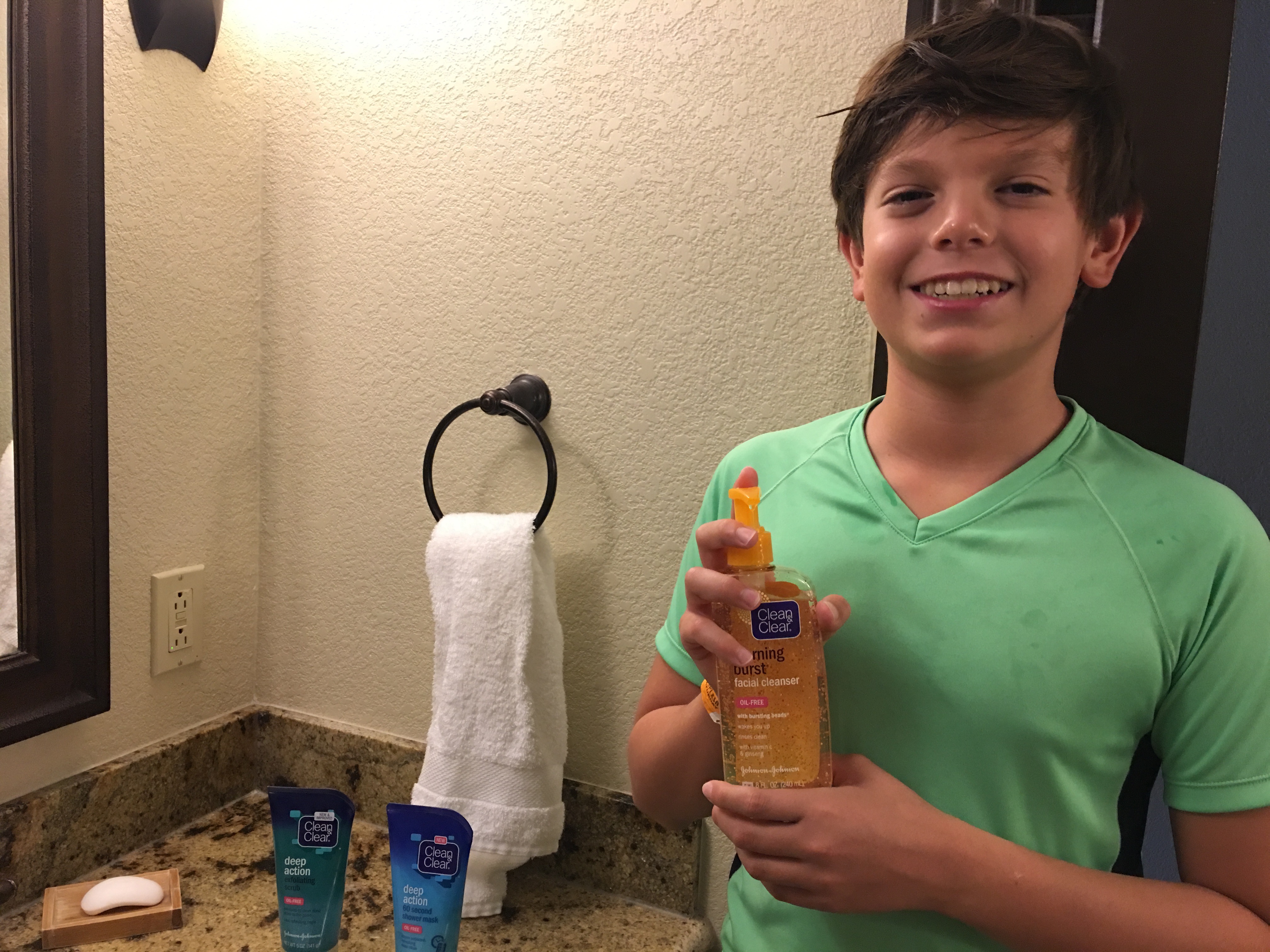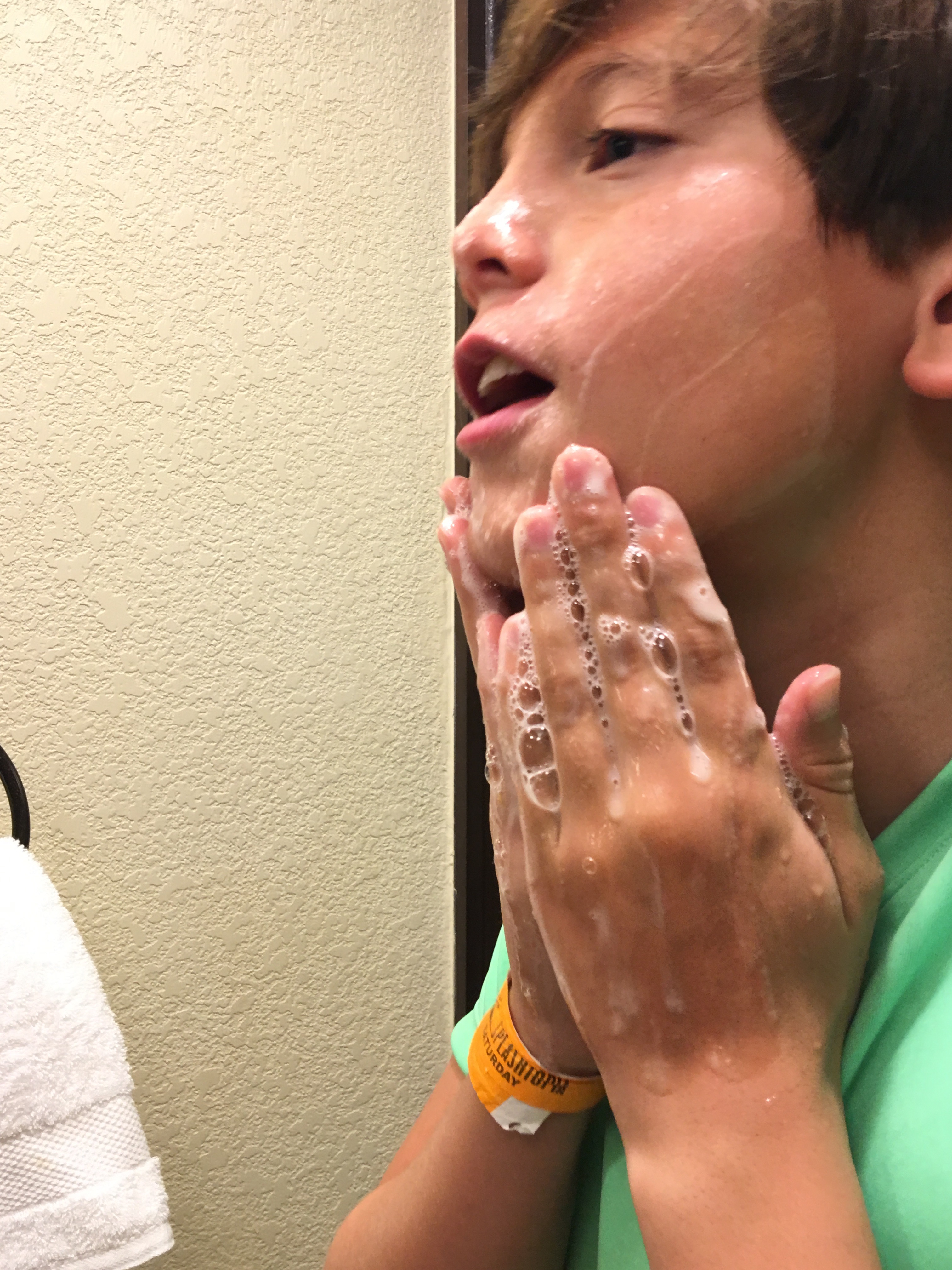 In the morning he splashes warm water on his face, applies a small amount of the cleanser to his face, works it into a lather, and rinses it off. That's it. He really likes the fresh citrus smell, how the BURSTING BEADS® makes his face squeaky clean, and how it helps wake him up. And trust me, he can use all the help in that area.
2. CLEAN & CLEAR® Deep Action Exfoliating Scrub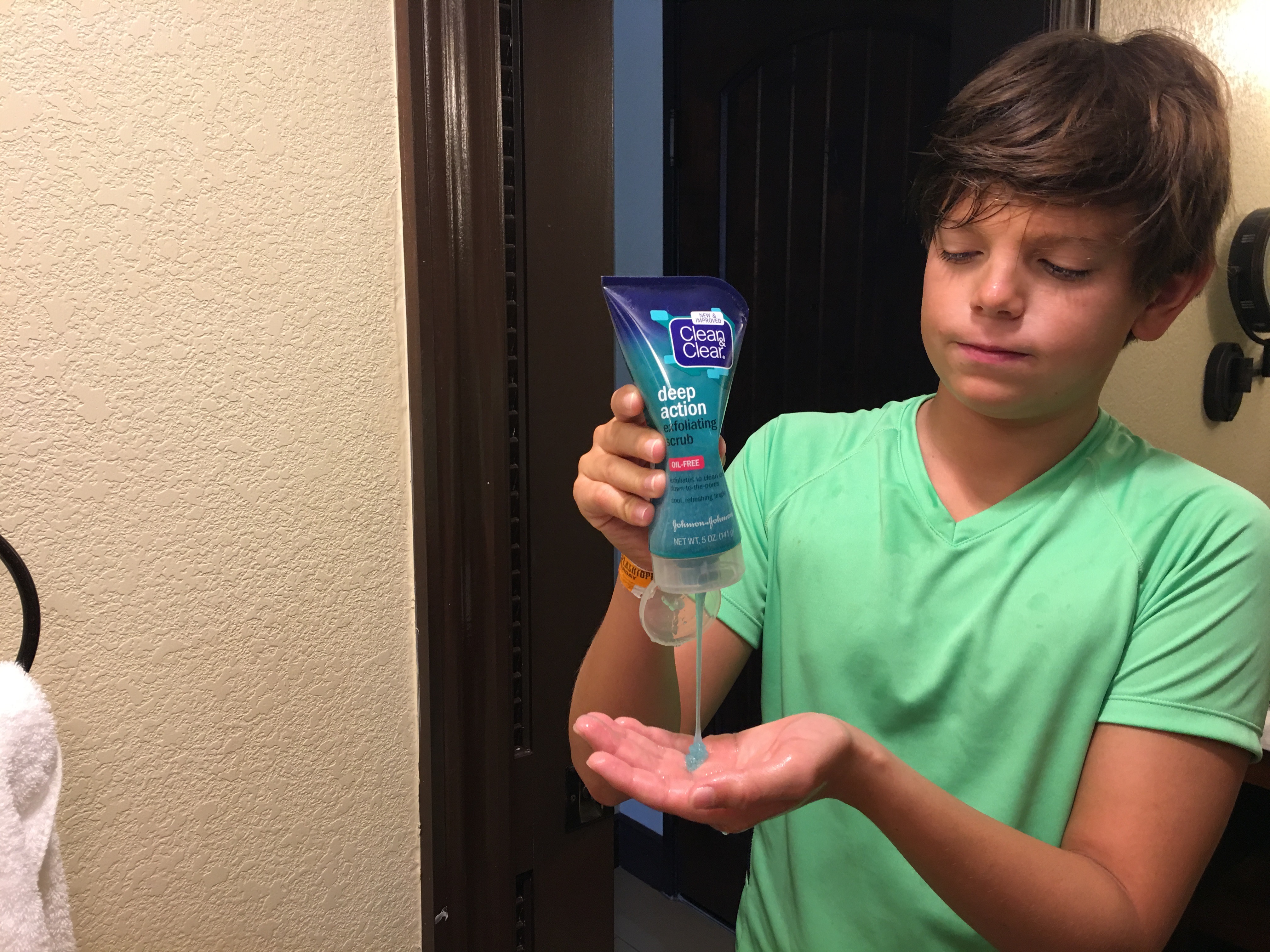 At night, he washes his face with this scrub which is super gentle and can be used daily. He applies it to his face with water and rubs it in. It cleans away all the dirt and grime and provides a tingly, cool sensation that according to him, makes him a "cooler" person.
3. CLEAN & CLEAR® Deep Action 60 Second Shower Mask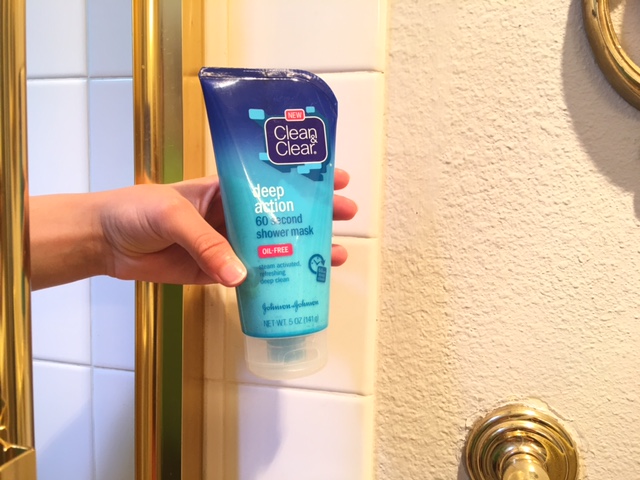 He uses this product once a week in the shower. This product is great because it is incredibly easy to use. He squeezes a small amount and applies it all over his face and leaves it on for one minute. The steam from the shower helps the product refine the pores for a deep clean. Rinse off and voila!
The Results: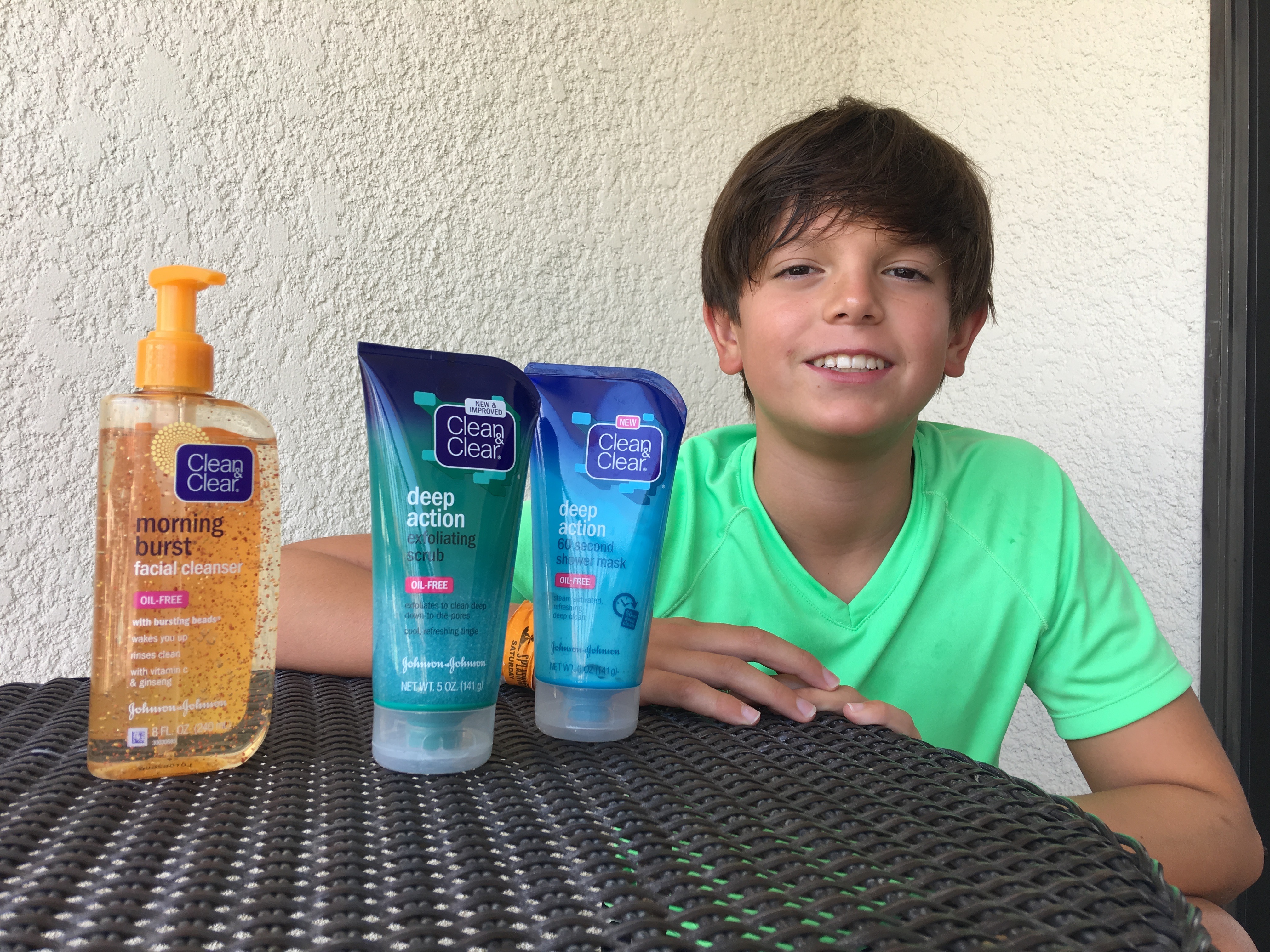 His small blemishes cleared up after a week and he likes how his face feels "clean, smooth, bright and not greasy at all." Clean & Clear did its job.
Now that you're shopping for back-to-school, make sure you include these Clean & Clear products in your shopping list. My goal is to spread the word and help moms who may find themselves in a similar situation. Have your tween or teen give these products a try and see for themselves!
What skin care tips do you have for your child? Please share and let's all help each other during these crazy, hormonal teen years.
This is a sponsored conversation written by me on behalf of Clean & Clear. The thoughts and opinions expressed are solely my own.