This post is sponsored by the Boys and Girls Clubs as part of an Influencer Activation for Influence Central and all opinions expressed in this post are my own.
As a woman in my 40s, parenting an active, rambunctious, competitive and beautifully spirited tween boy has been the hardest yet most rewarding job I've ever had. And while I often hear that the teen years are the hardest, I'm up for the challenge. You see, I've reached a stage in my rocking 40s where I feel strong enough and confident in my abilities to guide my child down the right path, and I'm not afraid to seek assistance. Because it truly does take a village. I am raising a future leader and that is why I support any type of program that empowers youth leaders as they grow.
Last week, I had the pleasure of attending an event at the Boys & Girls Club of Los Angeles with my tech-savvy son, to learn more about their social platform, My.Future. I was there on behalf of the Influence-Central community and I simply loved this assignment. Not only because I had the opportunity to involve my son in my work, but also because all their programs are about creating a solid foundation for kids focusing on building strong characters, high self-esteem and teaching them skills to succeed in the future.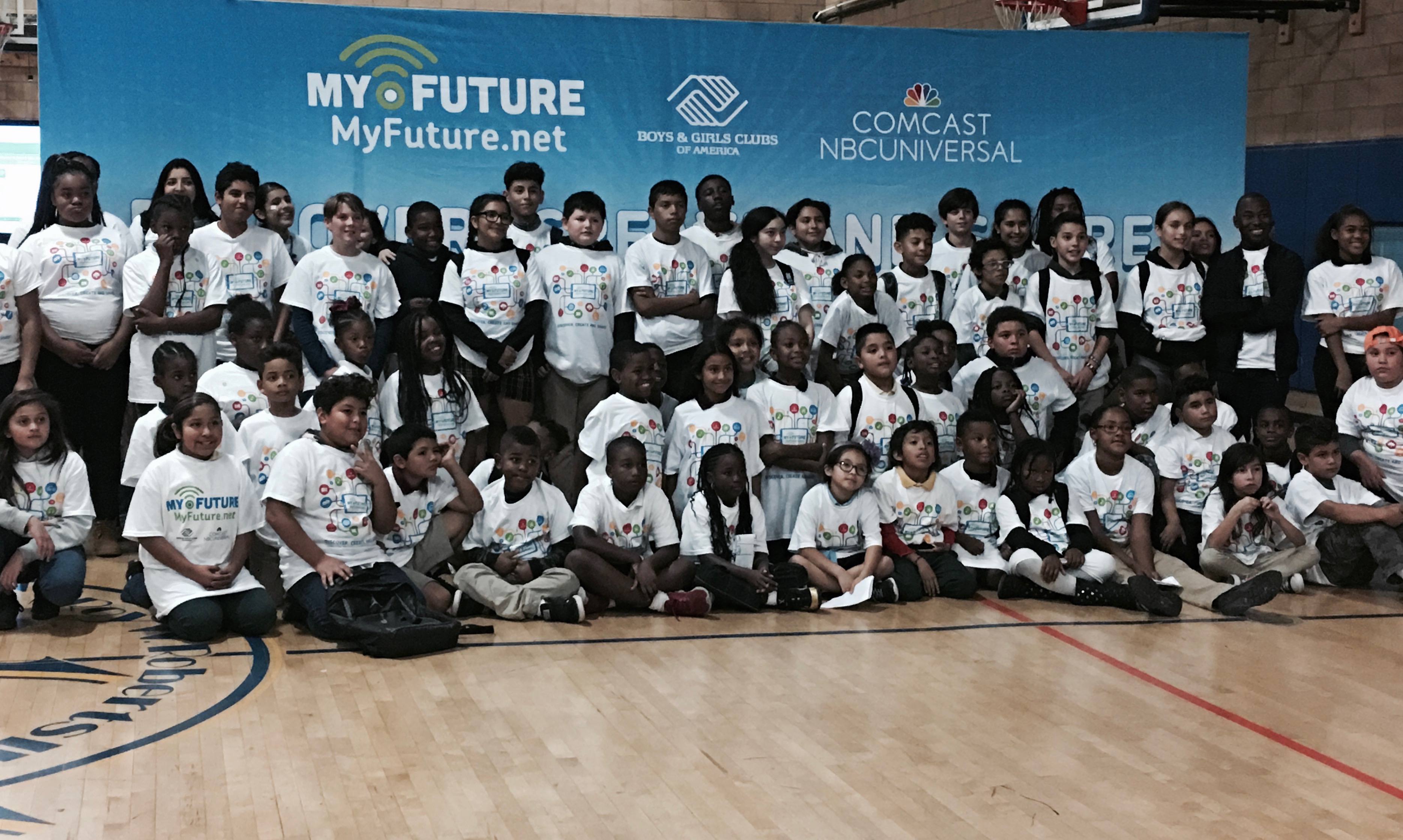 The Boys & Girls Club partnered with Comcast NBC Universal to bring their digital My.Future platform as a resource for learning. I felt very strongly about involving my son because not only is he in a Technology Academy at his middle school, but he has always been very interested in all things technology from a very young age. I believe it's very important that our kids develop digital skills in order for them to be successful in the future. A generation ago, digital capabilities and coding was a niche skill, today they are a core competency that is necessary for their success.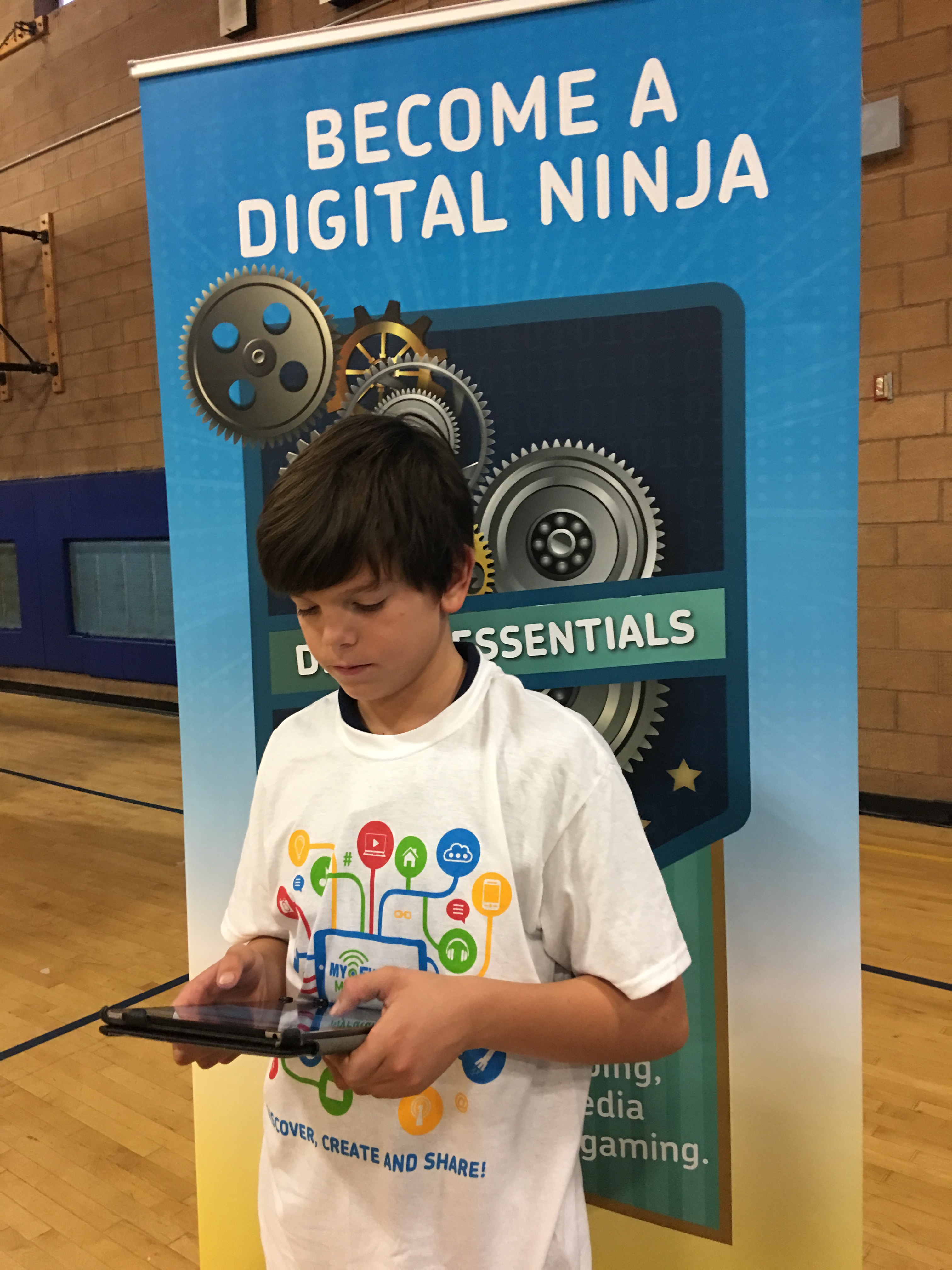 While I have always known the Boys & Girls Club as an after-school club, I never knew the extent of the impact they have in their communities until now. My son and I got to experience first-hand the wonderful programs they offer as well as the care and attention of their staff, and the strong feeling of camaraderie among the kids. My son made new friends and got to spend a few hours doing what he loves most – playing and learning with technology.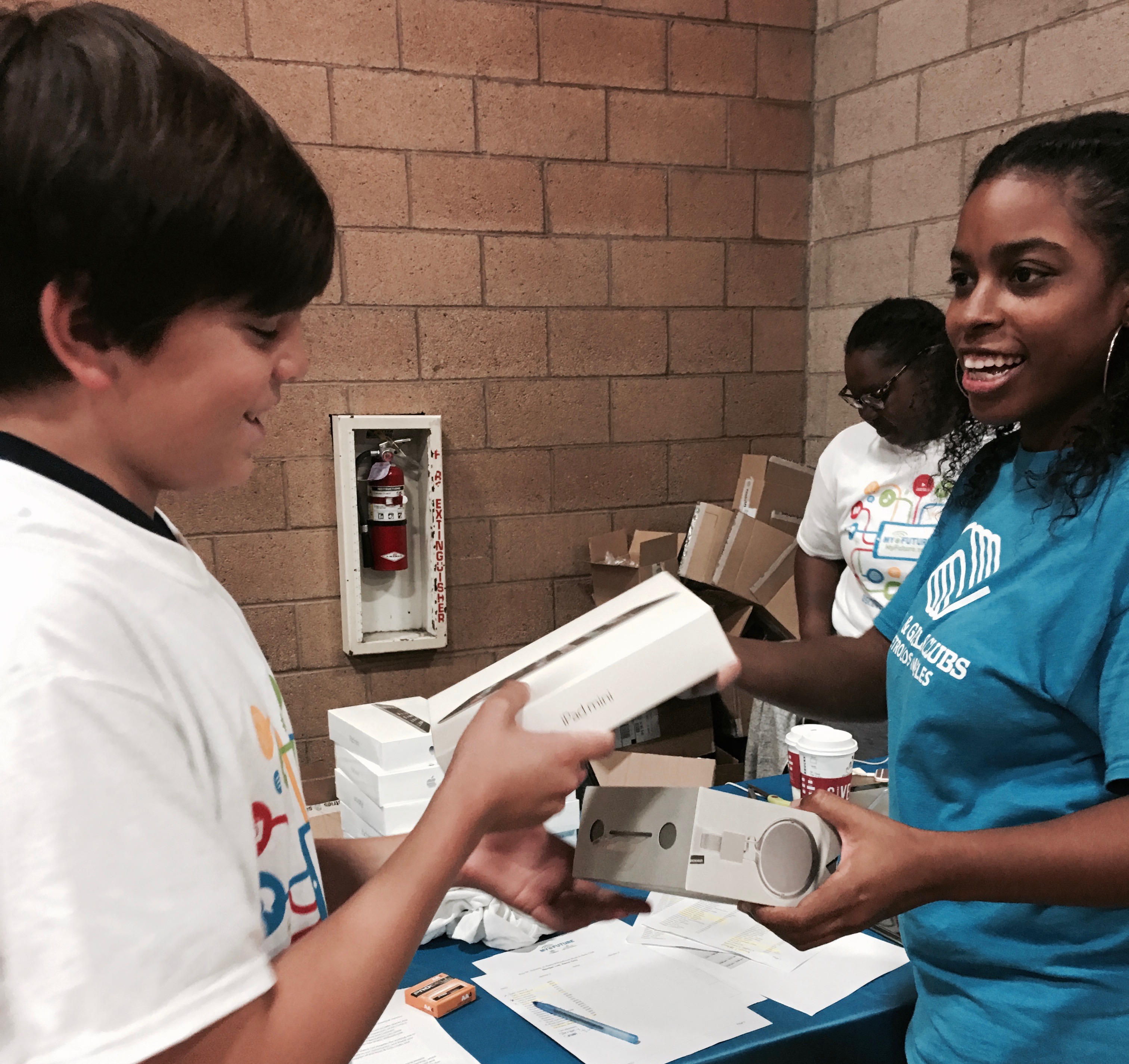 Kids go to the Boys & Girls Clubs after school and participate in programs and activities that enable them to excel in school and be good citizens. And since kids love being connected and playing online, the My.Future platform is just an all-around perfect fit. It encourages kids and teens to have fun online, all while strengthening their math, reading, writing, and critical thinking skills. It teaches them about coding, photo editing, media arts skills, how video games work, how to manage their money and much, much more – about 125 different activities to be exact. No other after-school club in the country offers such a powerful digital interactive experience.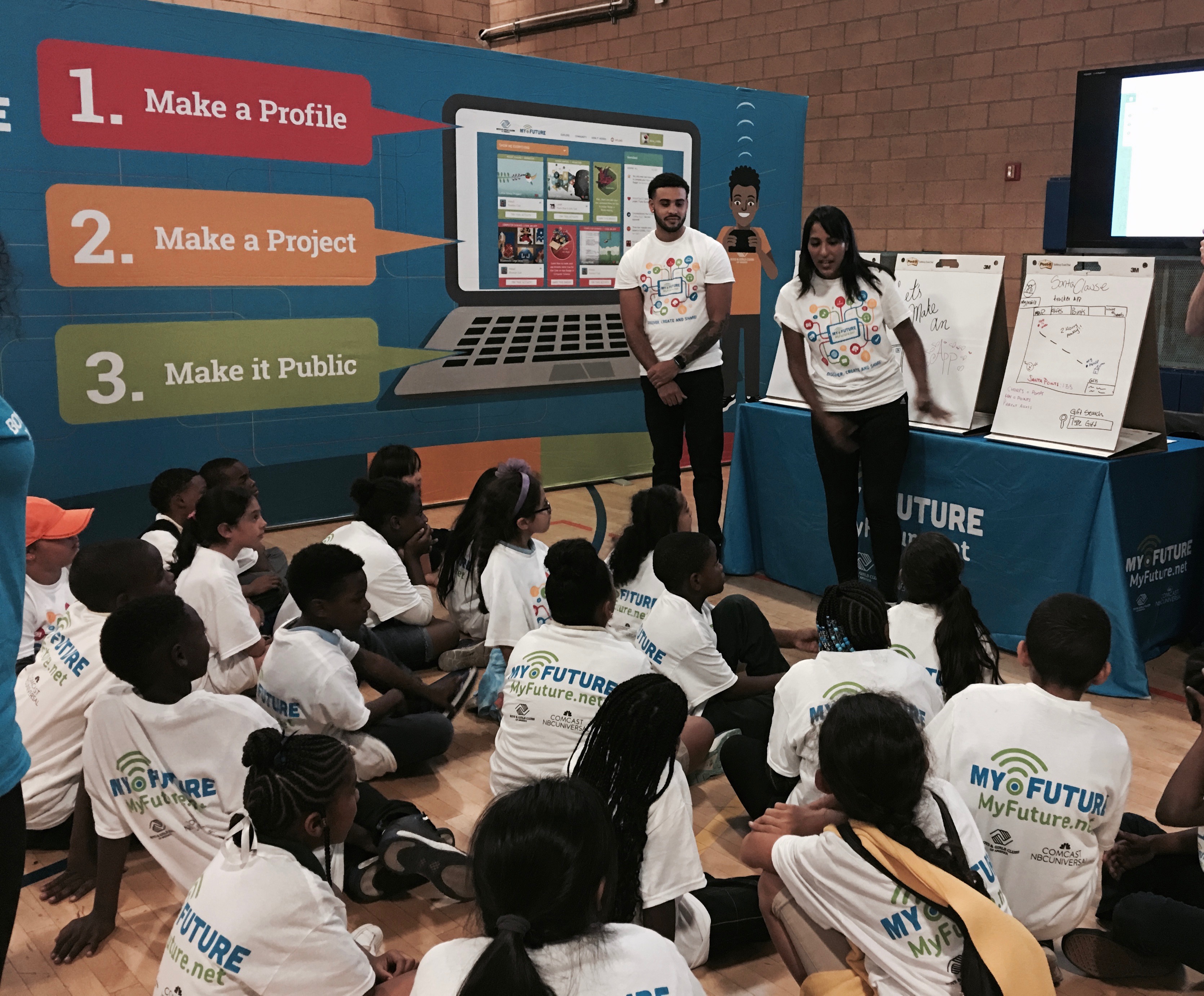 This safe, mobile-friendly program prepares them to be leaders in areas like STEM, Leadership and Visual Arts and the really great thing about it is that it goes beyond the club. With My.Future, kids are allowed to share and collaborate with friends or kids in other Boys & Girls Clubs across the U.S., and even earn rewards. A little healthy competition will go a long way, I tell you. All this supports vital skills like communication teamwork and creativity. And they have a blast doing it. I have no doubt My.Future will have a profound impact on how our kids learn and will lead them down a path to success as adults.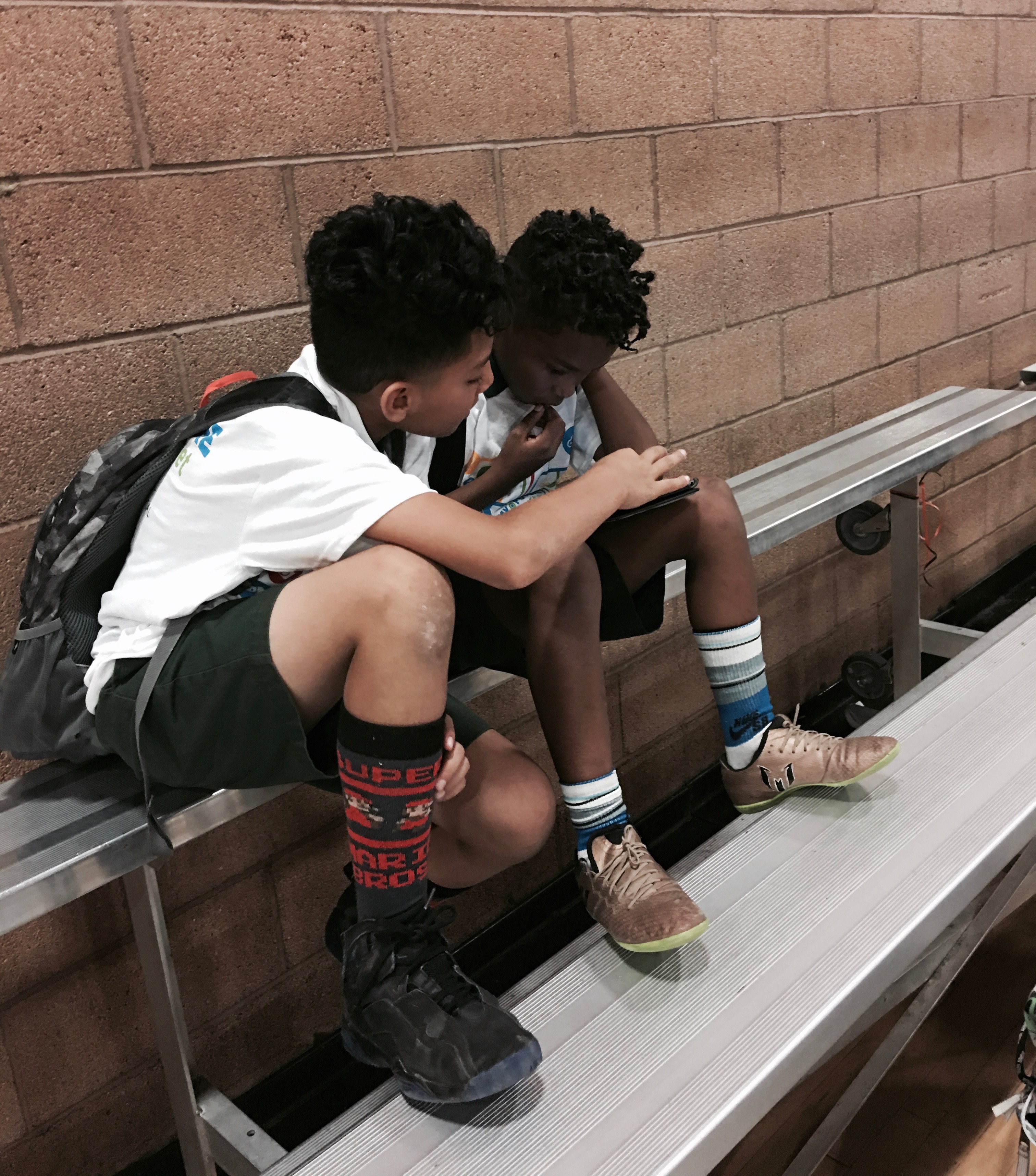 Thank you, the Boys & Girls Clubs of America and Comcast NBCUniversal for preparing our future generation for #GreatFutures. Check out your local club and see for yourself. Learn more at www.bgca.org/myfuture