***SWEEPSTAKES*** One lucky Rocking Over 40 will win an OttLite Lamp. See details at the end of this post.
Most of the time I feel younger than my real age until of course, I reach for an over-the-counter medication and cannot, for the life of me, read the dosage information because it's so darn small. Sigh!
It's ironic that the older we get, the clearer we see things in life, yet our eyesight becomes less than clear.
Isn't that right ladies?
Up until this point in my life, I haven't really felt as though I've aged, except for my waning eyesight. It's like one day I went to bed seeing the world perfectly, and the next day I woke up seeing things blurry and straining my eyes just to get a better look. Ugh!
I've come to realize that my vision is something that I have taken for granted most of my life, although had you asked me which of my senses I would least like to lose, vision would have been my top answer.
I may be rocking my 40s and living my best life, but I feel like my eyes are well into their 60s!
While eyeglasses give me the clarity I used to have, it makes me sad to "see" that part of me slowly fading. Something that I have taken for granted for so many years.
It's time to see what we want
So, while vision deterioration is a fact of life, fortunately, there are things we can do now to protect our eyes and keep them healthy down the road. Our 40s are a good time to evaluate our well-being and begin implementing healthy vision habits, like getting regular eye exams, wearing sunglasses on sunny days, limiting screen time, giving our eyes plenty of rest, and understanding how different types of lighting affect our eyes.
See the light
Since I love to read and write, my favorite tip for taking care of my eyes right now is using my rocking OttLite Lamp. Have you ever taken a moment to consider how the lighting in your surroundings may be affecting your vision? I was astounded to learn that 3 out of 4 people suffer daily from eyestrain, yet many don't realize that the lighting they are using at home or work may be contributing to this precise problem. With an  OttLite Lamp, you will be able to see clearly and focus without glare or eye fatigue. That's some powerful illumination!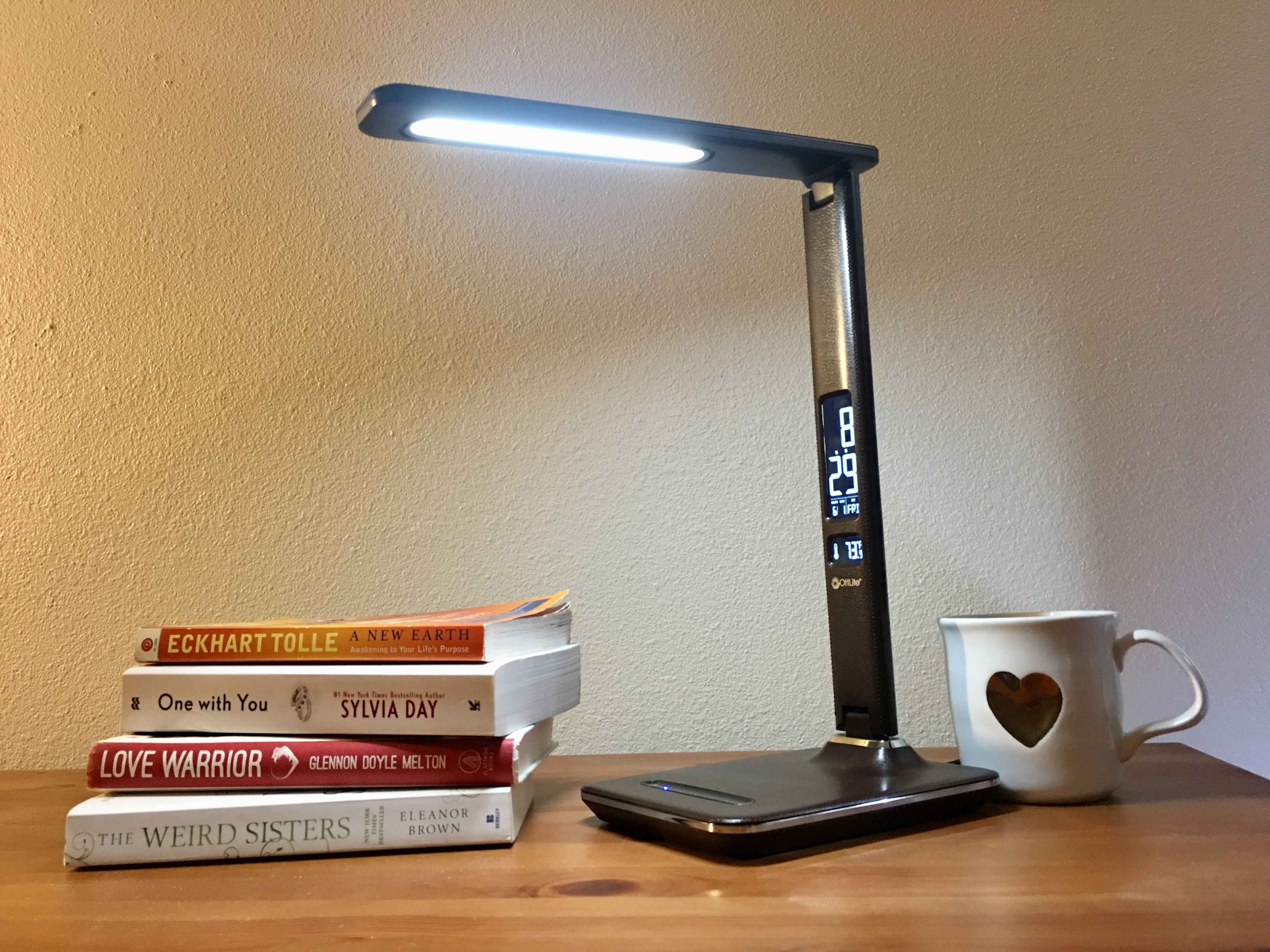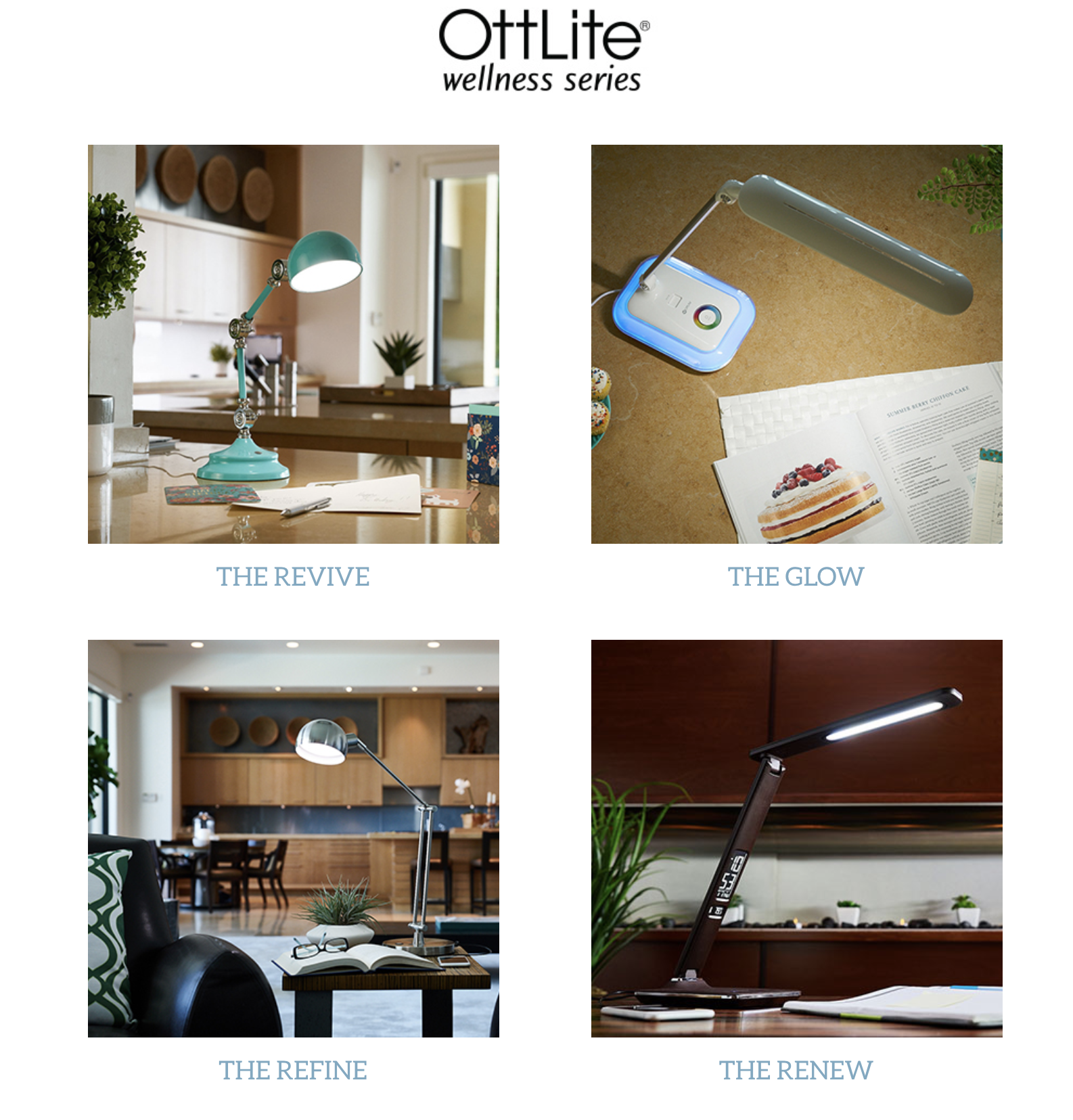 Not only are the lamps in the OttLite Wellness Series beautiful and stylish, but they are healthy lamps. Yes, you heard me right. They are the only lamps in the market designed specifically with your eye health in mind, and they have been proven to significantly reduce eye fatigue. I love that my OttLite Lamp mimics the intensity of natural sunlight (with the ability to adjust the brightness) and makes everything I view under it more relaxing for my eyes, especially since I work on projects that require me to see and distinguish a lot of details. And its small size allows me to use it directly over my project, carry it to wherever I need it, and even charge my devices with a built-in USB port.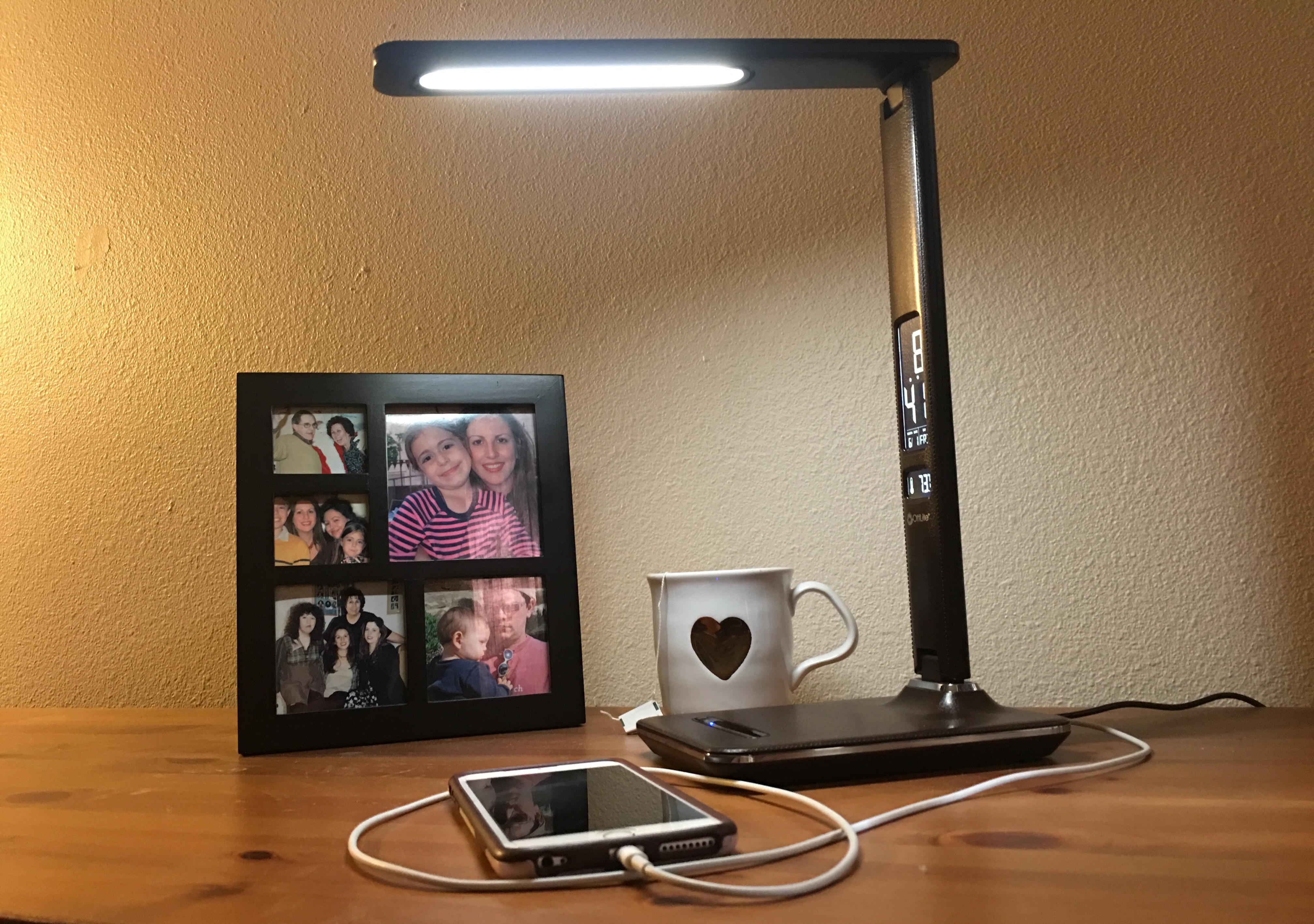 As William Osler wisely stated: "the value of experience is not in seeing much, but in seeing wisely." If you want to take care of your vision, start with this lamp. Trust me you won't regret it.
SWEEPSTAKES: WIN AN OTTLITE LAMP!
I love my lamp so much that I'm giving away "The Renew" OttLite Lamp for FREE to one lucky Rocking Over 40 winner! All you have to do is leave a comment with your tip(s) on how you take care of your eyes and if you don't have any, you can simply reply: "None, but I would love to try out this OttLite lamp"
I will draw a name out of a hat and announce the winner on Facebook Live @Rocking Over 40 on Tuesday, June 5, 2018, at 4 p.m. PST.
Try out any of these lamps and see the difference right away!